Online BOOTCAMP Classes 
with Wallace Merriman
Online Virtual Bootcamps is a great affordable and flexible option for many people. Online personal training offers the convenience to workout from the comfort of your home and when it fits your schedule and getting a heart-pounding, sweat pouring, and calorie-burning workout from a certified trainer and having that accountability.
You can get fit at home
Make sure you clear enough space, so you don't bump into furniture, throw down a yoga mat or towel and let's get busy!
Right On Time
Sessions offer flexibility for even the busiest person from the comfort of their home.
Most of the workouts will be 30-40 minutes with minimal equipment.
Low cost
There is an $10 session fee to attend the Bootcamps.
As a way of giving back, Saturday Morning Sessions are Free.
YOU BE FIT ZOOM VIRTUAL BOOTCAMP
Take advantage of the online virtual ZOOM Bootcamps. Register below for each ZOOM Session.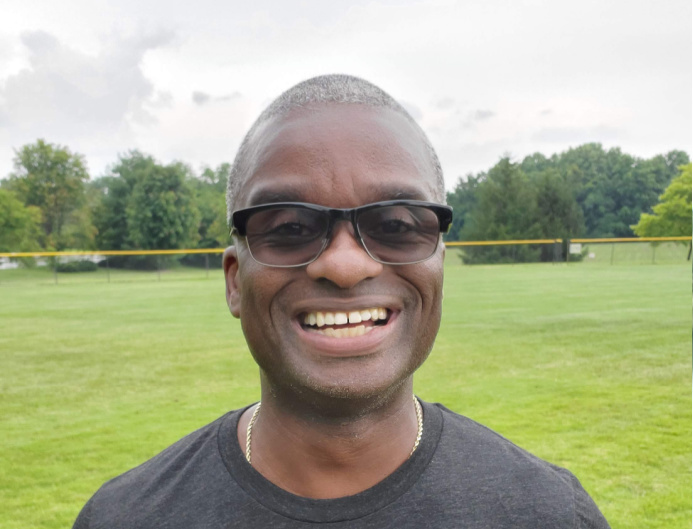 Wallace Merriman
Online Personal Trainer/Female Weight Loss Specialist
Here at You Be Fit, we help people take the confusion out of better health, exercise, and nutrition which is the starting point to success!
Being a former U.S. Army Master Fitness Trainer, Personal Trainer, Certified Fitness Nutritionist (CFN), Group Fitness Trainer, POUND Fit Instructor, Bootcamp, and Aquafit Instructor in addition to being a Health & Fitness Consultant, I have a passion for helping people in the areas of wellness, exercise, and fitness for over 20+ years. "Your Health Is Your Best Investment".  
Online Bootcamp sessions from home
Early morning and evening sessions
Can privately join sessions
Join Our Weekly Health and Fitness Newsletter and Let's Keep in Touch!