Online BOOTCAMP Classes Powered by ZOOM
with Wallace Merriman
Online Virtual Bootcamps is a great affordable and flexible option for many people. Online personal training offers the convenience to workout from the comfort of your home and when it fits your schedule and getting a heart-pounding, sweat pouring, and calorie-burning workout from a certified trainer and having that accountability.
Most of us are home right now. With our routines thrown off, it can be hard to say, "Let me get off the couch and go exercise". Your gym may be closed, but that doesn't mean you need to skip your group workout. Get the structure you need from a real-time, live-streaming fitness class that I put together using ZOOM. 
No gym membership? No problem! You can get fit at home. Make sure you clear enough space so you don't bump into furniture, throw down a yoga mat or towel and let's get busy! 👌 Live streaming fitness classes that you can join from anywhere using a laptop, tablet or smartphone. The best part is you can stay anonymous if you don't want anyone to see you because you control your camera!
You might be surprised at what you can do in the comfort of your own home. Get your heart pounding, sweat pouring, and calories burning with a HIIT workout. You know I am a big fan of HIIT workouts👍.
HIIT is a short acronym that means High-Intensity Interval Training.  HIIT boils down to a pretty straightforward definition: alternating between periods of all-out effort and rest or active recovery. That is what my classes are based on. HIIT is good news for mental and physical health, with loads of benefits that are all backed by science: It improves your cardio fitness, preserves muscle mass during weight loss, revs your metabolism and more.
How Does Online Virtual Bootcamps Work?
It's easy to follow any of my live Bootcamps. All you need is an internet connection, a few pieces of equipment, and connect to the class through the ZOOM platform. Remember, you don't need to turn on your camera so you can privately join these sessions if you want to.
I use Zoom meeting software to stream all the Bootcamps.
It's safe, secure, private and easy!

Zoom is available on all desktop and mobile platforms for IOS, Android and Windows.   
Who Uses Virtual Online Bootcamps?
The sessions offer flexibility for even the busiest person, The online virtual bootcamps can be done in the comfort of your own home with minimal equipment. Most of the workouts will be 30-40 minutes.
*There is an $8 session fee to attend the Bootcamp. *As a way of giving back, Saturday Morning Sessions are Free. 😀
All other sessions, please send payment in advance. For your convenience, I created a website with payment links along with the current session dates and times. Click the link here: Payment Link
YOU BE FIT ZOOM VIRTUAL BOOTCAMP
Take advantage of the online virtual ZOOM Bootcamps. Register below for each ZOOM Session. 
ZOOM AM BOOTCAMP - Monday - Bodyweight (cost $8)
ZOOM PM BOOTCAMP - Monday - Bodyweight (cost $8)
ZOOM AM BOOTCAMP - Tuesday - Strength Training w-dumbbells (cost $8)
ZOOM AM BOOTCAMP - Friday - Strength Training w-dumbbells (cost $8)
IF Saturday Outdoor Bootcamp IS CANCELLED DUE TO WEATHER
Saturday Bootcamp will be Outdoors at the Regal Theater Parking Lot on Saturdays at 8:30 AM. The ZOOM Bootcamp will be run only if weather conditions do not permit running the outdoor session.
ZOOM AM BOOTCAMP - Saturday  - Bodyweight #GiveBackSaturdays (Free Session)
ZOOM AM BOOTCAMP (GOLD) "PRE LUNCH BREAK WORKOUT"
Get In A Lunch Break Workout!!! YOU ARE HOME ANYWAY!!!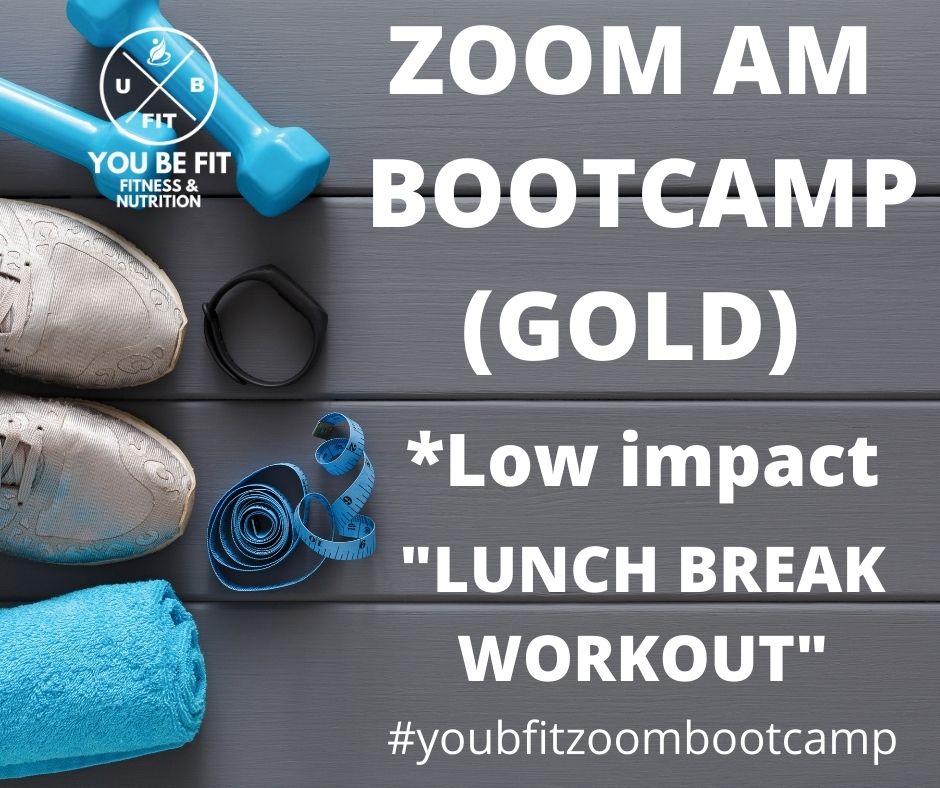 ZOOM BOOTCAMP GOLD – Tuesdays – Low Impact (cost $8)
ZOOM BOOTCAMP GOLD – Thursdays – Low Impact (cost $8)
Online Bootcamp From Home
Early Morning & Evening Sessions
Heart Pounding, Sweat Pouring, Calorie Burning Workouts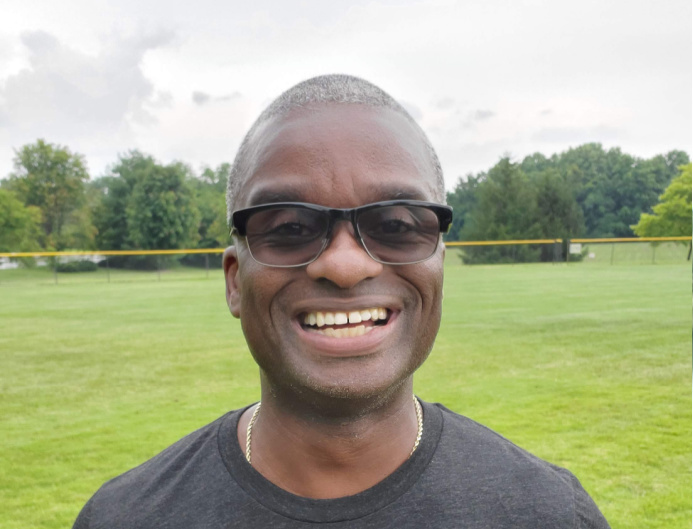 Wallace Merriman
Online Personal Trainer/Female Weight Loss Specialist
Here at You Be Fit, we help people take the confusion out of better health, exercise, and nutrition which is the starting point to success!
Being a former U.S. Army Master Fitness Trainer, Personal Trainer, Certified Fitness Nutritionist (CFN), Group Fitness Trainer, POUND Fit Instructor, Bootcamp, and Aquafit Instructor in addition to being a Health & Fitness Consultant, I have a passion for helping people in the areas of wellness, exercise, and fitness for over 20+ years. "Your Health Is Your Best Investment".  
Online Bootcamp sessions from home
Early morning and evening sessions
Can privately join sessions
Join Our Weekly Health and Fitness Newsletter and Let's Keep in Touch!