Communities need safe places for children to run and play. After all, children are our future…and raising an entire generation of future leaders can sometimes take an entire community. But what about the older generations? They shouldn't be forgotten.
And, now, there are companies helping seniors stay happy and active.
This may look like a normal playground, but it's for seniors. Not children.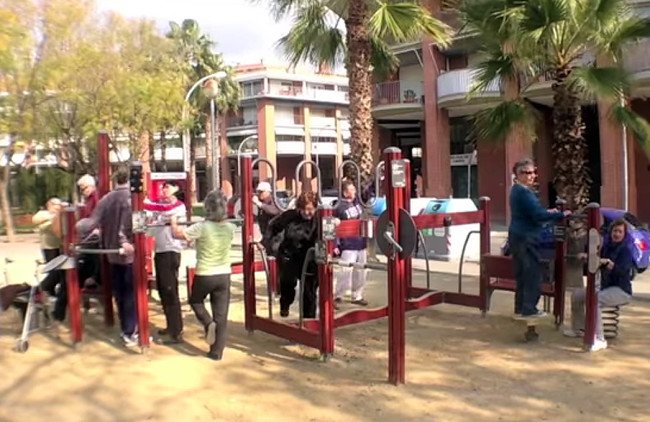 The populations of many countries are getting older — and to help senior citizens stay healthy, some cities are building senior playgrounds.
People are living longer, and as we age, we can't stop being active. That's why countries like Spain are installing these positive hubs in communities.
Not only do these playgrounds help improve physical health, the parks also provide mental and social stimulation to its visitors. These senior playgrounds are social gathering places, too. Older generations are at risk for feeling isolated or depressed, but these parks encourage senior citizens to get out of the house and stay positive.
It may seem silly at first, but these kinds of projects help the senior community around the world.
These parks have exercise equipment such as elliptical machines, stationary bikes, and hand-eye dexterity games. They are all low-impact and easy for the seniors to use.
Companies like Must Have Play know that it's important to keep seniors active — and hopefully their parks will begin to catch on in America like they have in Europe.
Read more: http://www.viralnova.com/senior-playgrounds/