Get In A lunch break workout!!!
THIS BOOTCAMP is a Low Impact Lunch Time Break Workout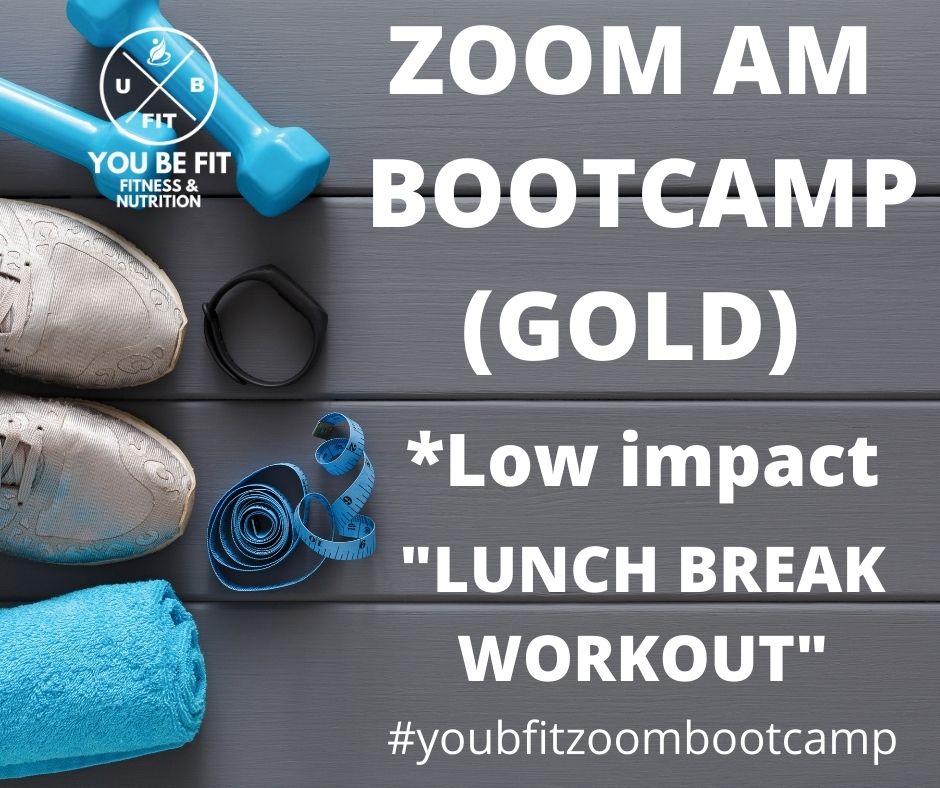 Come and be challenged, get a great strength training and cardio workout, burn some serious calories, listen to great music, be part of a group and leave satisfied. Get Ready!
This Bootcamp circuit workout works your entire body with cardio, lower body, upper body and core exercises. Bootcamp exercises are meant to burn calories, excess fat, bring out the best in you, and prove that you can do things you never thought possible. Enjoy the music, group participation and let's have some fun together!
The sessions offer flexibility for even the busiest person, The online virtual bootcamps can be done in the comfort of your own home with minimal equipment. Most of the workouts will be 30-40 minutes.
*There is an $8 session fee to attend the Bootcamp. *As a way of giving back, Saturday Morning Sessions are Free. 😀
All other sessions, please send payment in advance. For your convenience, I created a website with payment links along with the current session dates and times. Click the link here: Payment Link
ZOOM FITNESS   BOOTCAMP (GOLD) Schedule
Wallace Merriman, owner of You Be Fit Fitness will be leading the class! Please call or text me if you have any questions (516) 713-0525