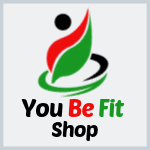 Looking for something stylish for your next workout?
You're bound to get sweaty, but it doesn't mean you can't look good doing it. And what better motivation to hit the gym or make that boot camp, Pound fit, spin or yoga class than debuting your new workout gear?
Get fit in style with these fashionable — and functional — activewear for your next run or gym session or just out and about enjoying life.
Wallace Merriman 
#youbfitshop
Always Blessed Never Stressed 
Always Blessed Never Stressed 
NEW COLLECTION COMING SOON