SIX-WEEK BATTLE AGAINST TEACHER BURNOUT PROGRAM
Teacher burnout
In a world where teachers are under constant pressure to produce results, we believe that you deserve a break. We will guide you through a well-rounded teacher burnout program with the help of our six-week health and wellness program. A combination of workout sessions, nutrition and healthy eating ideas combined with energy-boosting eating plans and recipes. This program is perfect for teachers looking to recharge!
Teacher burnout program includes:
1 on 1 stress-busting Training sessions
Circuit Fitness & Virtual Training sessions
Nutrition and dietary assessment
Energy Boosting eating plans & healthy recipes
Tension release stretching routines
Outdoor running or Nordic walking sessions
Mobile personal training app
Reward yourself
Are you tired of people telling you that you are not doing a good job as a teacher? Do you feel overwhelmed by the high workload teachers usually face? Our program will provide healthy solutions for teachers who need some relief from this demanding but rewarding lifestyle.
1 on 1 Stress-Busting Personal Training
Teachers! Get the one-on-one stress-busting personal Training sessions that you deserve! One-on-one stress-busting training sessions are exactly what you need to be able to be the best teacher you can be. With our personal and tailored sessions, you will be able to focus solely on what's important and get the personal attention you deserve. Take advantage of personal training sessions that will provide you the energy and attitude to make a difference in the lives of your students!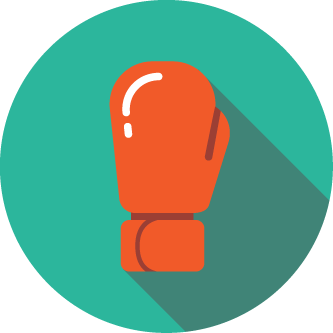 Boxing sessions
Being a school teacher, you know how stressful it can be in the classroom. You work hard and deserve a reward every now and then! Sometimes you just need to let off some steam! Help ease some of that stress with the help of boxing workout sessions. You'll be able to destress and focus on yourself.  In a world where it's hard to find time to work out, boxing training sessions might be just what you need. If you're looking for a tough workout that doesn't take up too much time, enjoy our training sessions!
Circuit & Virtual Training Sessions
Want to tone up? Workout at home, no equipment needed. Our fitness sessions will have you feeling toned in no time! Circuit training lets you exercise your whole body with intense workouts that will give you a complete workout. With a variety of different types of workouts available, you can choose the routine that is best for you. Virtual Training lets you get a full-body workout without leaving your home! It's not just any workout! Circuit Fitness & Virtual Training sessions provide a fun and effective workout using a combination of circuits and weights, even cardio. You can feel like you're in the gym while staying at home!
Nutrition & Dietary assessment
Are you struggling with your diet? Maybe you're not eating enough of the right foods and not feeling the way you want to feel. We've designed a nutrition and dietary assessment to help you get your body back on track. Whether you want to lose weight, gain weight, feel healthier, or just be satisfied, this assessment can be the key to what you want. This nutritional assessment provides personalized recommendations and personalized dietary guidelines to help you achieve your desired results and create lifestyle changes. It's not just another diet, it's a lifestyle!!!
energy boosting eating plans & recipes
How do you boost your energy levels when you're not feeling like you can even keep your eyes open? We've got just the thing for you. You need to take the time to assess your current diet in order to help manage your adrenal system. Your adrenal system requires a diet with all the vitamins and minerals your body needs to function properly. It will provide you less anxiety, less fatigue, and a decrease in cravings and mood swings. Our eating plans and healthy recipes will help keep you on track. Nutritious and wholesome meals have never been easier with these easy-to-follow recipes. Have access to healthy recipes for breakfast, lunch, dinner, desserts, and smoothies to suit any diet. These recipes are a must-have for busy individuals and those who want to make their meals more delicious and healthier. You'll never want to go back to other ways of eating! See a sample recipe pack: Click link
Tension release stretching routines
Ever feel like your emotions get the best of you? Do you ever feel as though your body is stiff and tight at the same time? Or maybe your neck and back are killing you and you don't know what to do about it? Maybe you just want to feel less tension after a long day at work. Don't worry, you're not alone. Stretching routines are essential for anyone's wellness, whether it be physical or mental. Enjoy easy-to-use stretching routines that are specifically designed to destress. By finding a routine that works for you, you'll be able to work on your tension and release it in the best way possible.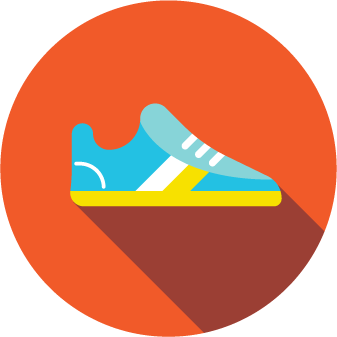 outdoor running & nordic walking sessions
Running or Nordic walking sessions are the perfect way to lose weight. Need to clear your head and work on your fitness? There's nothing more refreshing than a little outdoor exercise! These sessions give you a chance to exercise outdoors, which is great for muscle toning and stress relief. For many people, running or Nordic walking sessions are a fun way to relieve stress and put some good tunes on while exercising. Get outdoors and run, walk or just get on a treadmill to clear your head.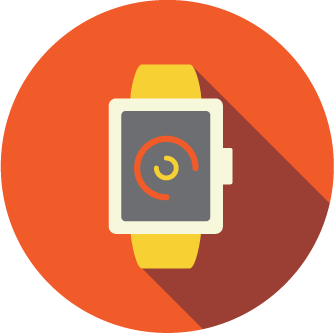 Personal training mobile app
Do you want to meet your fitness goals without having to leave your home? We made it possible with our Personal Training app! This training app helps you create a routine that fits your needs with simple instructions. You'll never have to make excuses and you can stay consistent in your fitness routine using the time you have available. Stop wasting time going to the gym when you can do it all from the comfort of your home. With the ability to train almost anywhere, it's easy to stay on track with your goals and targets.
Goal Setting
Setting weight loss goals is probably one of the more difficult steps of a weight loss program. How much do you need to lose, and how do you calculate that number?  The way most of us approach it is to choose a number based on what we used to weigh or, perhaps, what we've always wanted to weigh. But is that a realistic goal?  We help create realistic goals and provide you the tools to meet them.
Why stay healthy as a teacher?
No matter how driven you are or how prepared you are, if you aren't physically and mentally healthy you won't make it. Being a teacher requires so much time, effort, energy, brainpower, emotion, it truly requires so much of yourself. One of the most important things you can do to be effective in the classroom is to take care of yourself. The Six-week program is a great start!!!
Feeling exhausted, stressed, overwhelmed, and living on cereal and cold milk for three meals a day only breeds more exhaustion and stress. Then you get sick. You get burned out. You learn to run, run, run on fumes and focus on just "getting through" the day.
Instead, what if there were things you could do that not only helped you "get through," but allowed you to live each day to the fullest? Things that allow your drive and preparation to flourish in and out of the classroom! Things that allow you to pass that passion on to your students, so that when you see that light bulb go off in their head, you have to energy to help keep it lit!
The healthier you are as a teacher, the healthier your students will be just by following your lead. Students may or may not remember every single lesson that you teach them, but they will remember feeling empowered and inspired. And the way to do that is through healthy, empowered, and inspired living yourself.
Educators across the country agree that teacher stress has increased exponentially.   Health and wellness professionals around the globe agree that unmanaged stress increases the probability of physical and mental illness. So what are you doing to manage our stress and maintain health and well-being?
Online Personalized Training Plan and Support
Access To a Personal Training Mobile App
Individualized workouts & exercise videos
Access To Online Virtual Bootcamps on ZOOM
Healthy Recipe Packs & Additional Recourses
Daily & Weekly Accountability Checks
Ongoing Messaging or Email Support
*A proven habit-based nutrition education and practice method
battle against teacher burnout program
One on One Stress-Busting Training sessions
Boxing sessions
Circuit Fitness & Virtual Training sessions
Nutrition and Dietary Assessment
Energy Boosting Eating plans and Healthy recipes
Tension Release Stretching routines
Outdoor running or Nordic walking session
Goal setting
Mobile Personal Training app*
* Personal training app is included 
I lost 45 pounds in 2020 (during a pandemic, as a single mom, buying a house, and getting a new job) with coaching from Wallace Merriman, and now I am ready to get into swimsuit shape! No excuses!!
You Be Fit goes deeper than just exercise. They get down to the core and reason why I was stuck in a up and down weight gain. YouBeFit addresses the whole body, both mentally and physically. He is encouraging, no-nonsense, tough and caring all at the same time. He finds what works for you and your life and body. I have and will continue to recommend You-Be-Fit. Their a game changer!
I have gone down many paths for maintaining a healthy weight with some success but unable to sustain the weight loss. Wallace, of You Be Fit, is extremely qualified, specializes in weight loss for women, and has helped me not only to articulate my goals but also to identify the roadblocks to my success. He does this with an extraordinary grasp of female psychology, humor, enthusiasm, and energy. He provides daily positive reinforcement and reminders of what you are going to accomplish. This includes a detailed plan of what you need to do to attain your personalized goals. I would recommend him to anyone who is serious about healthy weight loss through lifestyle changes. I'm down 37 pounds and loving the New ME!!! Thanks, Wallace!!!
Hello Wallace, just wanted to update you with my great news.  Thanks to your 60-day challenge that gave me my jump start I am now down 37lbs and can fit both of the outfits I had on my phone screen saver.  After your 60 day challenge, I was down 17lbs and could fit the pants but not able to button them.  Thank you again for your guidance.  I will continue to practice what I have learned from you.
Wallace is an AWESOME fitness instructor and personal trainer!! Wallace is a unconventional instructor/trainer that analyze, educate, motivate and support his clients before ever discussing a cost. Whether fully on board or still working on workout schedule, Wallace still send daily motivators to keep you focused for the day!! You won't be disappointed!!
Wallace is kind, positive, and motivating! He does not judge and encourages clients to do their best. You Be Fit works if you are ready to make a change. Weight loss. I lost 17.4 pounds!!! Thank you for helping me change my life!
I initially thought his program was going to be too intense for me to handle, but with his support and motivation, I have made progress, both mentally and physically. I also thought the food prep and consistent check-ins would be too much but I truly appreciate the accountability each day. Wallace's motivation and constant positivity made me feel that I could accomplish anything that I put my mind to. His daily mantras and scriptures kept me focused each day and gave me the initiative to keep going and not quit! He is serious about his craft, so you'd better come correct or don't come at all! Wallace has more energy than anyone else I know, but he uses it to make you a better person!!! I lost 16 pounds and still going!!!
Wallace is phenomenal. He has inspired me to continue working hard, he shift my mindset in very positive ways. If you are in doubt and worried about failing, Wallace simple method of motivation and empowerment helps to improve one's mood. All his exercises are fun, energizing and motivational!
Within a short 6 weeks, I was able to gain buns and guns (inside joke) lol.
I have learned the correlation of drinking tons of water and eating frequently.
Thank you Wallace, thank you "You be Fit"!
Wallace is knowledgeable about how to get the job done! He works with you and tries to figure out what you have been doing to make a lifestyle change and what you need to do better. Most of all he is motivating and is on your side to help you achieve your goals.  Down 18 pounds, I developed new habits and a renewed lifestyle. I'm just getting started!!! #youbfit
Wallace is consistent and will make sure you are doing what you suppose to do. However, you gotta put the work in!!!
Wallace will keep you accountable if you are serious about your health. And he encourages you to push yourself to get the rewards. He is always available to speak with you through your difficulties. HE IS THE BEST!!! #youbfit
Exercises are easy to follow and if unsure of how to perform an exercise the video is there to help you. Easy communication. My results were better than what I expected and I want to continue to do better on my health journey. Wallace will continuously motivate you to be more than your very best. Thank you for the push!!!
Proin fermentum cursus urna, id auctor dolor. Proin ac tristique ex eget blandit justo. Fusce id semper sem.